Welcome to WindResearch.org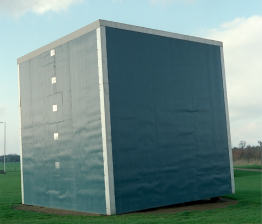 Silsoe-Birmingham Research can help you with all your wind engineering and environmental science issues. Our speciality is in full-scale wind engineering research, that is any issue in which the natural wind impacts on structures. Such studies are often needed to compliment wind tunnel and/or computational fluid dynamics (CFD) assessment of structural or cladding loads, pedestrian comfort and safety or risk assessment issues.
We also have experience in a wide variety of other real world environmental science measurement and monitoring projects, for example monitoring thermal stress in enclosed spaces and tracking pollutant plumes from buildings. Whatever your concern or need we can provide a unique solution tailored to your requirements and have a record of high-quality scientific results.
Our team of scientists and engineers are equally happy to provide services as part of a wider project team and are all experienced in multi-disciplinary research across a wide variety of disciplines.
| | | |
| --- | --- | --- |
| | | |
Who uses our services?
We have supported research projects for the UK Met Office, Network Rail and several UK and international engineering consultancies.
"SBR provides a unique ability to combine cutting edge research with real world solutions."